VVR Ferry Service
Service begins: June 26, 2023
Service ends: September 30, 2023
The cost is $20 per person, one way (max. 8 people per trip) first come, first served.
⚠️ End of season schedule
Beginning Sept 25, 2023, only the morning ferry will be running:
9:00 am departure from VVR
9:45 am pickup at the back of the lake
Normal operating schedule
Departing times from VVR are 9:00 AM and 4:00 PM. Check in at the front desk (preferably the night before) to reserve a spot.
Our pick-up point is at Mono Creek at the North East end of Edison Lake.
Pick-up at the back of the lake is at 9:45 AM and 4:45 PM, continuing until all hikers are transported across the lake. Download GPX coordinates for the ferry pickup point.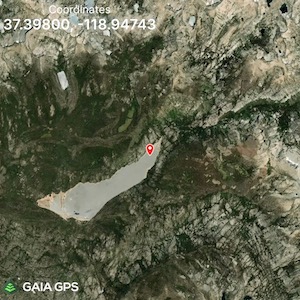 Note: Lake levels can change quickly, so service availability and dock locations are subject to change. The ferry will NOT operate in inclement weather (e.g. lightning/thunder or high winds). Feel free to contact us by text or GPS messaging device for the latest ferry information.